Choose the Desired Price
Custodia Mumba Nintendo Switch, [Heavy Duty] Profilo sottile [Snap on] Custodia rigida per Nintendo Switch 2017 (Nero/Verde)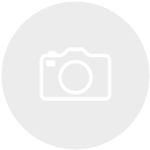 Product details from: Amazon.it
Product code: B07125JNMY
Category: Videogioco

This one is the best price in Europe!
W4P suggests you buy now.
Prices in Europe
Dominio
Current price (*)
Customer reviews
Buy

Amazon.de
+4%

Amazon.es

Amazon.fr
+29%

N/A

You can use your Amazon account to buy on MarketPlace of Italy, Spain, French and Germany.

(*) Difference from the price of Amazon.it
Price trend
Other information about the product
Item description: Mantenere un serio controllo del danno quando indossa il tuo Nintendo Switch con questa custodia robusta da Heavy Duty da Mumba! Questo caso è costruito in una combinazione ibrida di TPU morbido e assorbente agli urti e policarbonato duro, resistente al danneggiamento, per proteggere contro gocce, cadute, graffi e altro ancora. Si può anche aspettarsi una presa testurizzata e copertine pulsante sensibili, in modo da iniziare a giocare e smettere di preoccuparsi - prova questo caso oggi!
(*) Last update: 23/10/2019 00:35:10 UTC. Product prices and availability are accurate as of the date/time indicated and are subject to change. Any price and availability information displayed on Amazon at the time of purchase will apply to the purchase of this product



Watch4Price is a participant in the Amazon EU Associates Programme, an affiliate advertising programme designed to provide a means for sites to earn advertising fees by advertising and linking to Amazon.de, Amazon.fr, Amazon.it and Amazon.es