Choose the Desired Price
LA Active Calzini Presa Antiscivolo Cotone - 6 Paia - per Bambini Piccoli Neonati e Infanti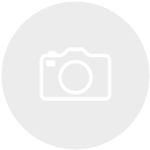 Product details from: Amazon.it
Product code: B0787QZ5GX
Category: Abbigliamento
Attenzione, the same product is available in others MarketPlace.

Amazon.it
Item not available
Prices in Europe
Dominio
Current price (*)
Customer reviews
Buy

Amazon.de

Item not available


Amazon.es

Item not available


Amazon.fr

Item not available

N/A

You can use your Amazon account to buy on MarketPlace of Italy, Spain, French and Germany.

(*) Difference from the price of Amazon.it
Price trend
Other information about the product
Item description:
IL MEGLIO PER IL TUO BIMBO
I Calzini Aniscivolo per Bambino di LA Active sono i calzini perfetti da fargli indossare ogni giorno. Con la loro struttura traspirante e i funzionali cuscinetti antiscivolo, questi calzini sono indicati per i primi passi o per le prime corse in giro per casa.
TRAMA ANTISCIVOLO SOTTILE
La trama antiscivolo a pallini, realizzata apposta per il tuo bimbo, massimizza la trazione su ogni superficie. Una maggiore aderenza è garantita dove il piede ne ha più bisogno: sul tallone e sulla punta.
MODELLO SENZA APERTURE
Tieni puliti i piedi del tuo bimbo! Niente sporcizia e vesciche, che sia ora di giocare o di andare a letto.
MATERIALI DI ALTA QUALITÀ
Realizzati in misto cotone di prima qualità, questi calzini posseggono suole molto spesse per resistere all'uso rigoroso e frequente. Inoltre sono lavabili in lavatrice! Usa il lavaggio in acqua fredda e stendi ad asciugare.
INFILA E SFILA IN UN ATTIMO
Indossare i calzini è una passeggiata - usa le linguette imbottite sul retro per infilarli o sfilarli in un attimo.
CONFEZIONE DA 6
Ogni confezione contiene 6 paia di calze. Taglie disponibili: 0-3 mesi, 3-6 mesi, 6-12 mesi, 12-36 mesi e 4-7 anni.
(*) Last update: 17/10/2019 15:31:44 UTC. Product prices and availability are accurate as of the date/time indicated and are subject to change. Any price and availability information displayed on Amazon at the time of purchase will apply to the purchase of this product



Watch4Price is a participant in the Amazon EU Associates Programme, an affiliate advertising programme designed to provide a means for sites to earn advertising fees by advertising and linking to Amazon.de, Amazon.fr, Amazon.it and Amazon.es